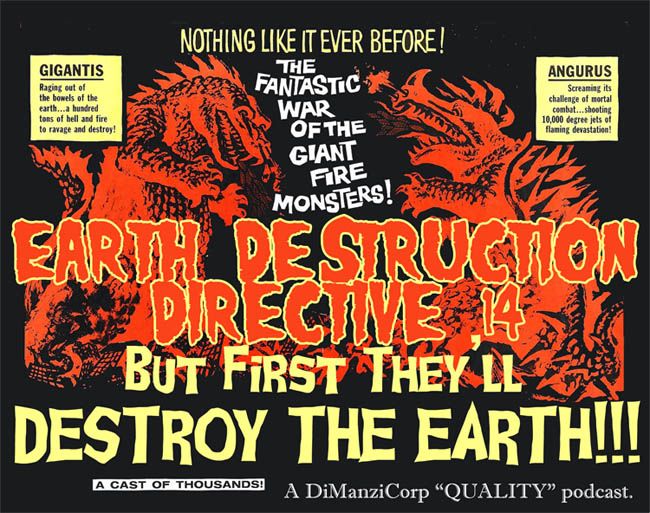 The King of the Monsters is back! And this time he's brought his buddy Anguirus with him! Filmed in glorious black and slightly less black, it's Godzilla Raids Again, the second Godzilla film and the first daikaiju movie ever to use the "versus" motif. See Osaka in ruin! See a quasi love triangle that makes little to no sense in two languages! See the inner workings of the post-War Japanese industrial fishing complex! But mostly come to see the monsters fight each other and hear Anguirus's awesome roar. Plus we'll take a look at the first two issues of IDW's new Godzilla comic series! All this and more (like, what's up with the whole "Gigantis" thing?) is waiting for you here on Earth Destruction Directive!

The fansub site mentioned in the final segment can be found at KRDL.info!
Earth Destruction Directive - Episode 14: But First, They'll Destroy The Earth!